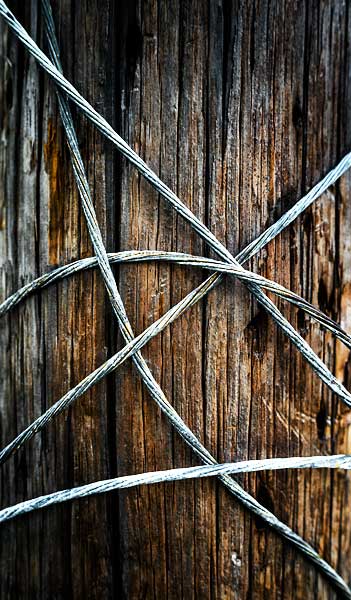 Every thing is a sign
and every sign is a thing.
This wire cable was dangling
from a telephone pole.
To get it out of the way,
someone wrapped it round and
round the base of the pole.
Don't tell me that's all this is.
I see music.
Photo of a steel cable wrapped around a wooden telephone pole, Claymont, Delaware.
Photo and prayer 2014 by Danny N. Schweers
You can subscribe to these as they are created, and comment.