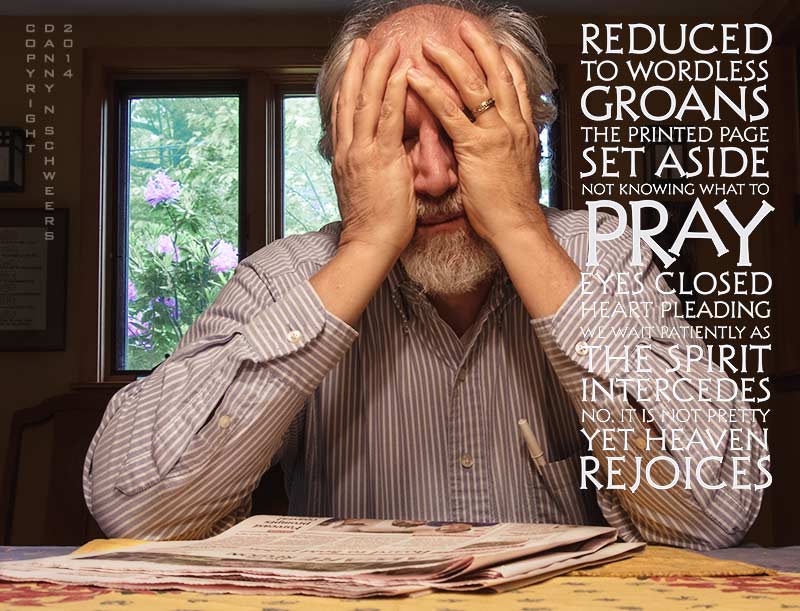 Self-portrait of an often proud man. Outside, spring flowers bloom.
Prayer based on Romans 8:24-28. Photo copyright 2011
prayer, 2014 by Danny N. Schweers.
You can subscribe to these as they are created, and comment.
COMMENTS from 2018:
My husband and I met you at the Art Museum a few weeks ago.  I love getting your photo prayer emails.  I am taking an online class on the Old Testament and would like to share one of your images from long ago to illustrate a discussion on Lamentations.  Is it OK if I share this? You might get a flurry of subscribers!