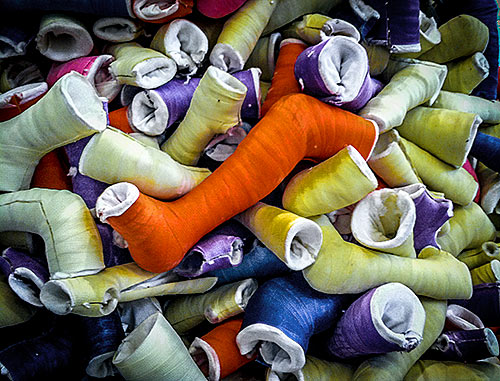 When they don't appreciate our efforts,
when they take our work for granted,
when we go unthanked
and our resentment builds,
then, Lord, remind us of you,
how you give and give and give.
Now, while I think to say it,
and actually mean it,
thank you!
Photo of cast-off casts on display at Christiana Hospital, Newark, Delaware.
Photo copyright 2012; prayer, 2014 by Danny N. Schweers.
You can subscribe to these as they are created, and comment.