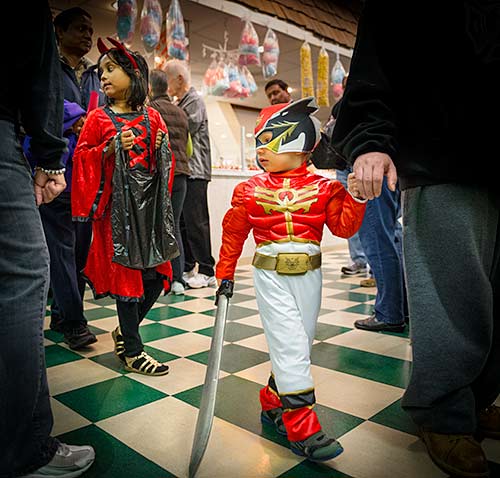 In a dream I am asked
to go on stage and play the hero
without knowing my lines,
all of them in a foreign language.
What will I say?
How will I fake it?
Where's the exit?
God, you teach us when
we are most vulnerable
with the drama of dreams
and, on waking, free us
from fear's exaggerations,
allowing us to play.
Photo of Halloween costume parade at Booths Corner
Farmers Market in Garnet Valley, Pennsylvania.
Photo copyright 2013; prayer, 2014 by Danny N. Schweers.
You can subscribe to these as they are created, and comment.