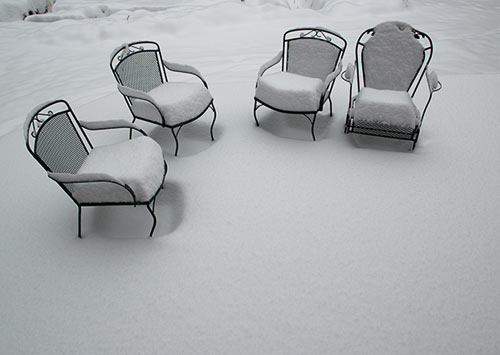 How we yearn sometimes for a brand new start,
the page again white, all hope and no history.
Repentance isn't like that.
We do not write our lives in pencil;
we write in black indelible ink.
It's all on the page, at times bold, all caps.
But our Holy Ghostwriter is beside us.
Our Reader loves us.
The Word is in us.
Photo of black metal patio chairs covered with white fluffy snow.
Photo and prayer copyright 2013 by Danny N. Schweers.