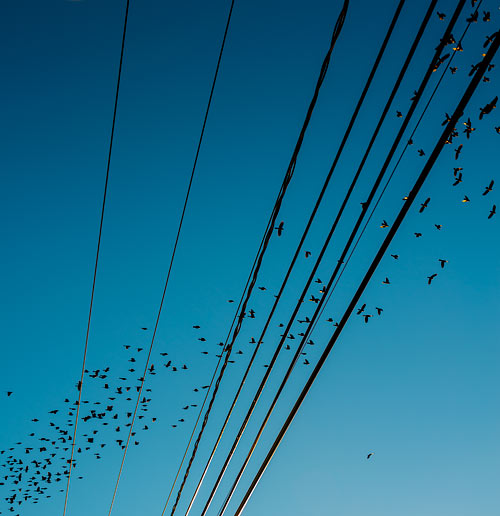 The parallel wires channel
power and information,
even this image and text.
If all goes well, these arrive
just as they were sent.
Shall we arrive in heaven,
just as we were sent?
Or does redemption preserve,
yet transform the meaning of,
every scar and trespass,
making us precious and good?
Starlings swirl in a chaotic river of flight above parallel wires.
Photo and prayer copyright 2013 by Danny N. Schweers.