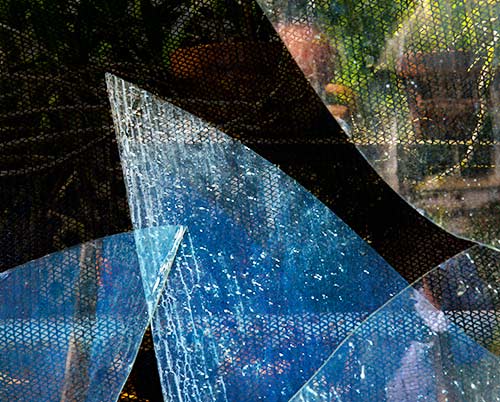 How long has this window been broken?
The weather gets in, and things that creep,
crawl, and flutter. Wasps and small birds
have built nests. Seeds blown in take root.
Who is the caretaker?
Surely not me!
I'm only a visitor.
I've other places to be.
My schedule is full.
I've no talent for this.
Why are the better people sleeping?
Photo of a broken greenhouse window
at Sonnenberg Gardens, Canandaigua, New York.
Photo and prayer copyright 2013 by Danny N. Schweers.