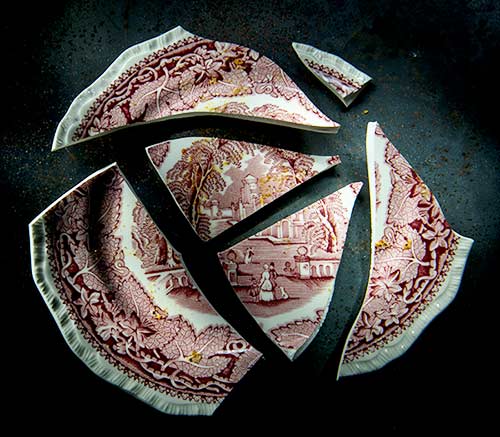 When we return home, we find an injured dove.
At night I dream again of disordered papers,
their binder lost.
Later, a serving plate breaks
and I gather the pieces.
I cannot heal, recall, or mend the bird, dream, or china.
If they are signs, I know not their true interpretation.
What I have is prayer, others to help me pray, and
the One who listens.
Photo of a broken plate with pieces missing.
Photo and prayer copyright 2013 by Danny N. Schweers.