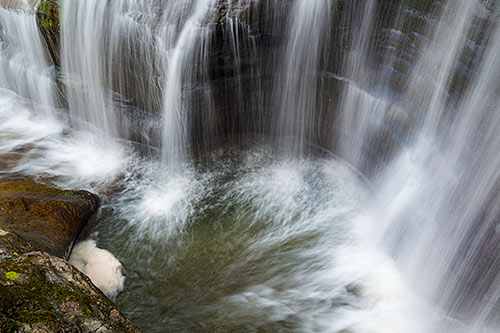 If I set my shutter speed
to four-tenths of a second,
falling water looks like milk: beautiful!
In its way, this vision is true.
You see the world, Lord,
and you see us, in all
the ways that are true.
Open our eyes,
that we may see.
Photo of water falling over rocks at
Buttermilk Falls State Park, New York.
Photo and prayer copyright 2013 by Danny N. Schweers.