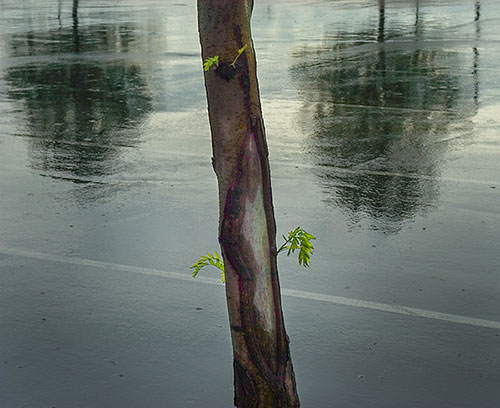 The silly branch says, "I am not part of the tree."
It disdains the trunk and the lower branches,
and envies those higher.
"Let them be cut away," it prays,
"that I might have my rightful place in the sun!"
God is the gardener.
His saw is at hand.
Photo by a sometimes silly man
of pruned trees in a wet parking lot.
Prayer based on John 15:1-17.
Photo copyright 2004; prayer, 2013 by Danny N. Schweers.