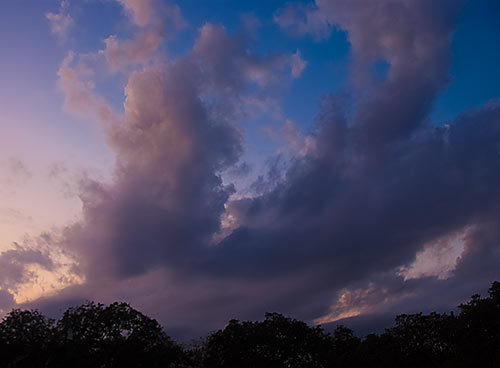 The quiet mystery may not
be present to me now,
yet I trust it is near.
I have this prayer to write,
a woman's pay to calculate,
two committees to appoint,
and other improbable problems
I never dreamed would be mine.
These tasks cry out, they clamor,
for my reluctant attention.
Still, the primary wonder
is close at hand.
Photo of a sunset above Austin, Texas. Prayer inspired by Denise Levertov's poem, "Primary Wonder". Photo copyright 2011; prayer, 2013 by Danny N. Schweers.
Click here to read more about this prayer and photo.