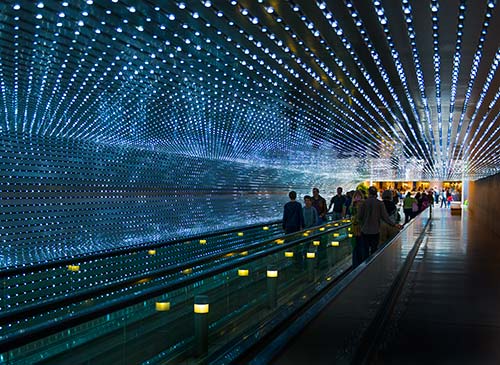 The ever-faster changes in technology
throw us into Your arms, good Lord.
Again and again we're left clueless
and must move forward in faith.
Help us when we re-start.
Help us when the attachment opens.
When we're lost in the Cloud
of Unknowing, You ground us.
Photo of Leo Villareal's constantly changing light installation "Multiverse" with 40,000 LEDs at the National Gallery of Art, Washington, DC.
Photo and prayer copyright 2013 by Danny N. Schweers.
Click here to read more about these prayer pix.