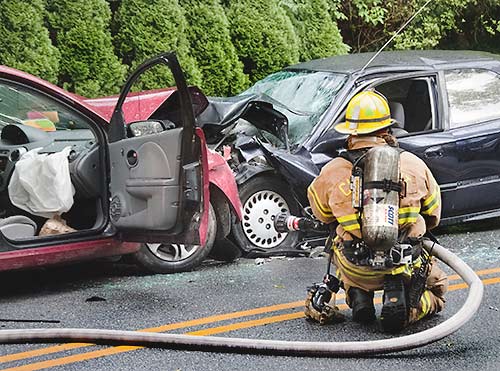 We are grateful
for what we don't take for granted.
We didn't know what to expect
after our neighbor's traumatic brain injury.
Now, a week later, we find ourselves
thankful for the simplest things,
that he can eat, and talk, and
with the help of others, walk.
Teach us to appreciate the simple things
in our own lives, good Lord, but please,
without the trauma.
Photo of a Claymont, Delaware fireman at a traffic accident where three young women were injured but later recovered.
Photo copyright 2010; prayer, 2013 by Danny N. Schweers.
Click here to read more about these prayer pix.