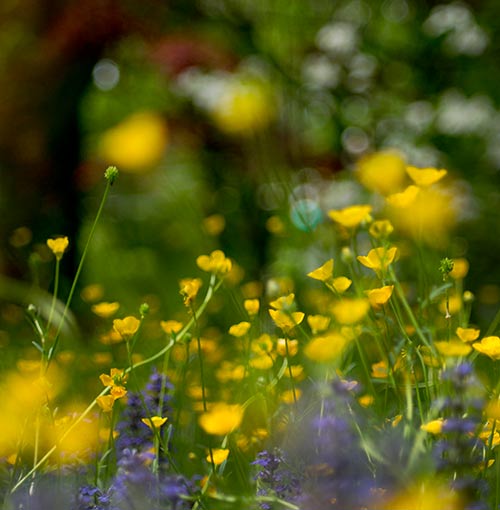 Meadow buttercup and ajuga bloom
because each year I let them,
waiting to mow till they've gone to seed.
If we rejoice in these glorious weeds,
how much more, dear Lord,
must you take pleasure
in the smallest voice
that sings in thanksgiving.
Photo of meadow buttercup and ajuga flowers, Arden, Delaware.
A ground cover alternative to grass.
Photo and prayer copyright 2013 by Danny N. Schweers.
Click here to read more about this prayer and photo.