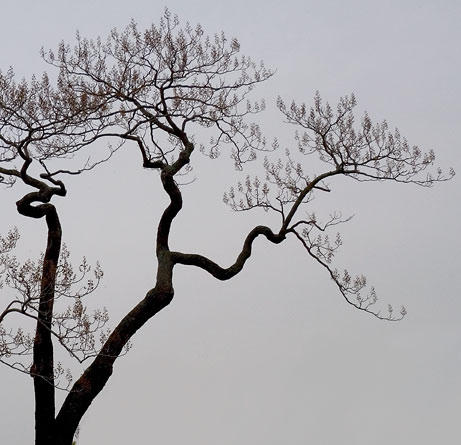 Our arms reach out, our fingers grasp and
just as easily let go, hanging on to nothing.
Our eyes rove, our minds wander,
but little holds our attention long,
not even You.
Is it a wonder so many get lost?
Yet here we are.
Reach out your arms.

Photo of budding tree at Winterthur Garden, Delaware.
Photo copyright © 2005; prayer, 2012 by Danny N. Schweers.