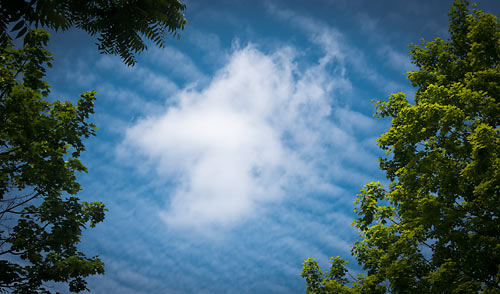 Our thoughts touch the clouds
span history's sweep
dig into truth's nature
wonder at Your majesty.
Remind us what part we play
who made us
where we are going
who is traveling with us.
Photo of two very different clouds framed by trees.
Photo and prayer copyright © 2012 by Danny N. Schweers.