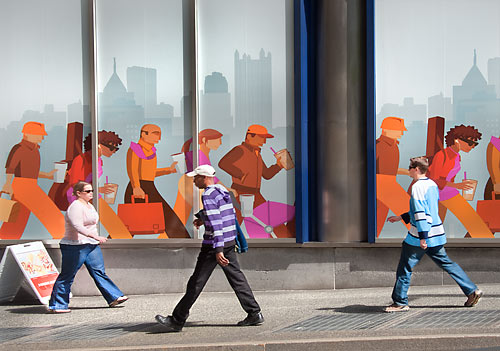 We'll do our best
even if this day
is not our best.
One foot after another
will get us there
if You are with us:
time and distance, nothing;
You and these, everything.
People walking in front of mural at Dunkin' Donuts,
601 Grant Street, Pittsburgh, Pennsylvania.
Photo and prayer copyright © 2012 by Danny N. Schweers.