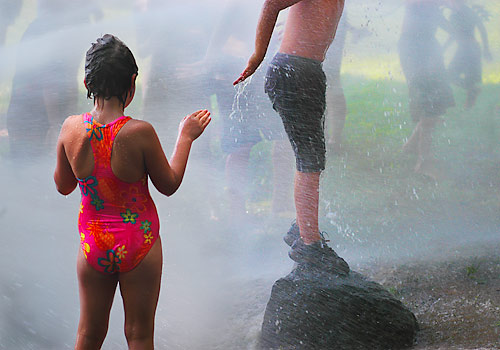 Let your spirit be upon us
to proclaim liberty and release,
to comfort and provide.
Lover of justice,
call us oaks of integrity.
Maker of covenants,
build these ancient ruins.
Faithful provider,
increase our joy.
Photo of children playing in a fire hydrant's spray.
Photo copyright 2003; prayer, 2012 by Danny N. Schweers,
The prayer is based on Isaiah 61:1-8.