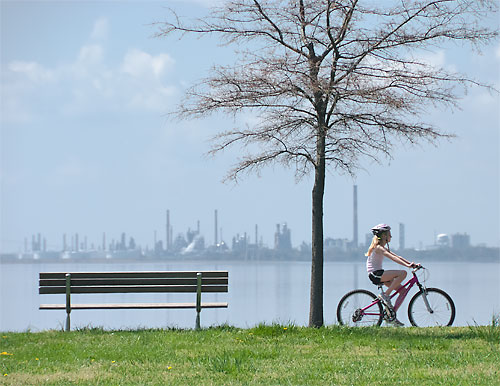 Our lives are not shopping carts
to fill with the best experiences
nor walls arrayed with
diplomas and plaques
nor diaries chronicling what
we did, thought and said.
The sky is blue —
it's beautiful —
and so are you.
Write that in my obituary.
Photo of girl bicycling near oil refinery, New Castle, Delaware.
Photo copyright 2011; prayer, 2012 by Danny N. Schweers,
with some lines borrowed from the Lennon-McCartney song, "Dear Prudence".