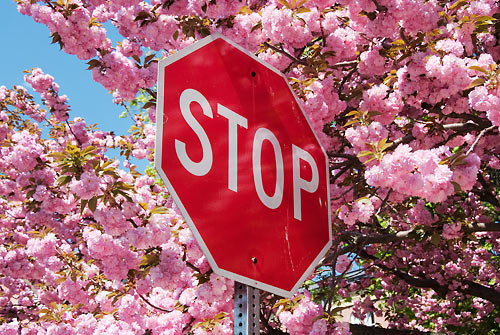 If we dare God to intervene, what do we find?
That we are called to dream and to act.
Let us be determined but easily swayed.
Let nothing deter us
but the Spirit's merest whisper.
Let us vigorously attack
until a still small voice
tells us to surrender.
Photo of cherry blossoms and stop sign in New Castle, Delaware.
Photo copyright 2011; prayer, 2012 by Danny N. Schweers.