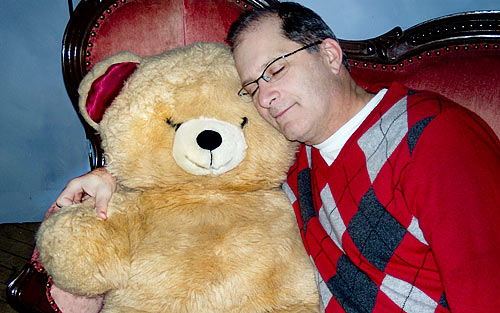 There is no end to the things we might do
but few things we actually will do.
Inspire us to love you, good Lord,
and, since it is so similar,
to love our neighbor.
Then may we sleep in peace.
Photo of man and teddy bear at Delaware Children's Theatre
by Danny N. Schweers; prayer and photo copyright 2011.