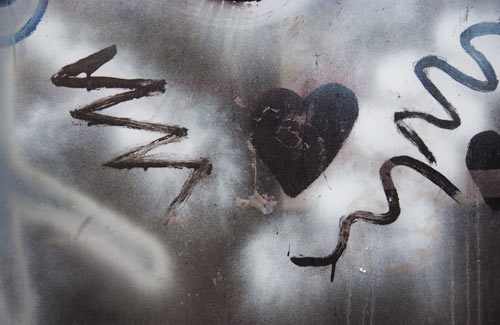 What captures our hearts
and sustains our being?
Let us follow
where love leads us!
Though storms surround us
and thunder shake us,
our feet are set
on the unpredictable path.
Photo of painted shop window at Nicki's Salon & Spa, Wilmington, Delaware
by Danny N. Schweers; prayer and photo copyright 2011.