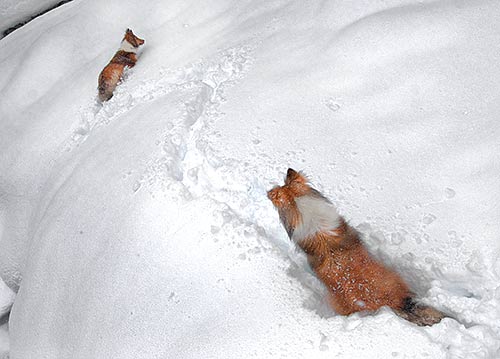 When computers crash or cars collide,
when leaders slip, or markets slide,
remind us who it is we trust.
Then wrap us all in stardust
and give us each a kiss.
Send us out to play again
and show us what we've missed.
Photo of the Renzetti dogs playing fetch in the snow
by Danny N. Schweers, image and prayer, copyright 2010.