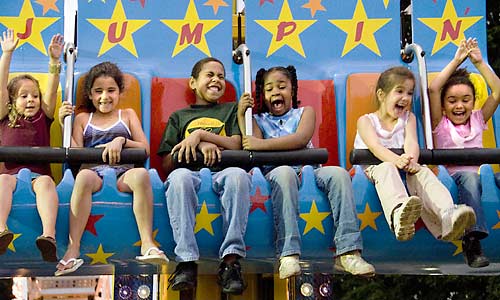 Jesus called the Lord, "Daddy," and his disciples, friends.
He told his friends to be like children before God.
Children love their parents, even the worst parents.
My silly, suspicious heart guards itself.
Thank God it is sometimes free!
Photo copyright 2007 by Danny N. Schweers of children at the Italian Festival in Wilmington, Delaware.